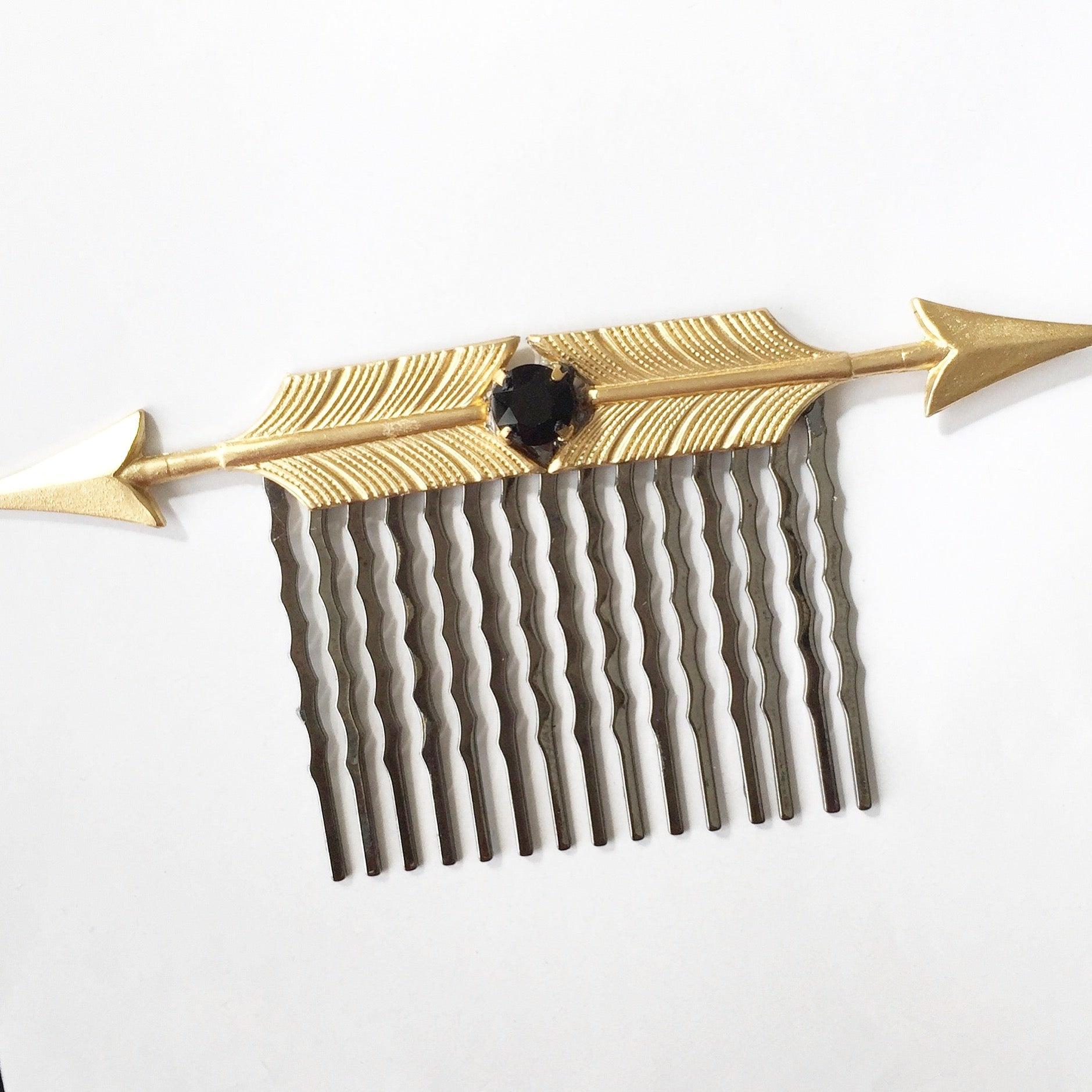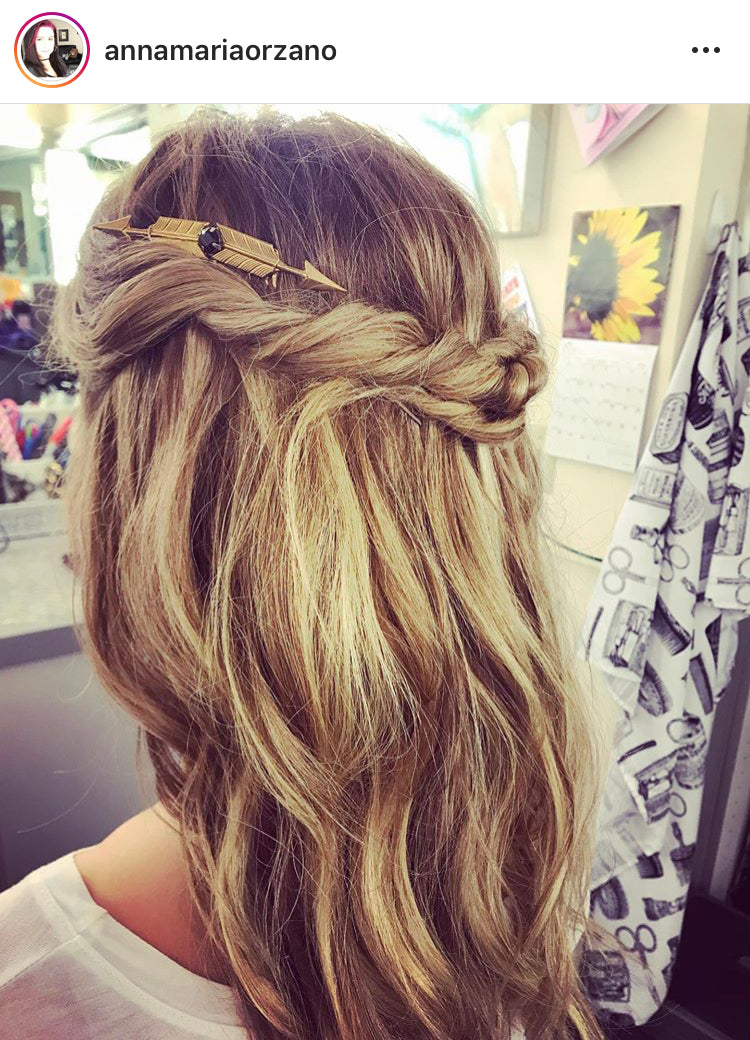 Arrow Crystal Hair Comb
** As worn by Jodie Sweetin on Fuller House Season 5.
** As worn by Caity Peters on Season 10 of NBC's The Voice.
Our Arrow Crystal Hair Comb is designed with a metal plated arrow and a swarovski crystal center. It is a fashionable fun piece that will definitely add a special touch to your outfit!
**Please choose from our 2 color options:
Gold Plated Arrow with Black Swarovski Crystal
Silver Plated Arrow with Iridescent Turquoise Swarovski Crystal