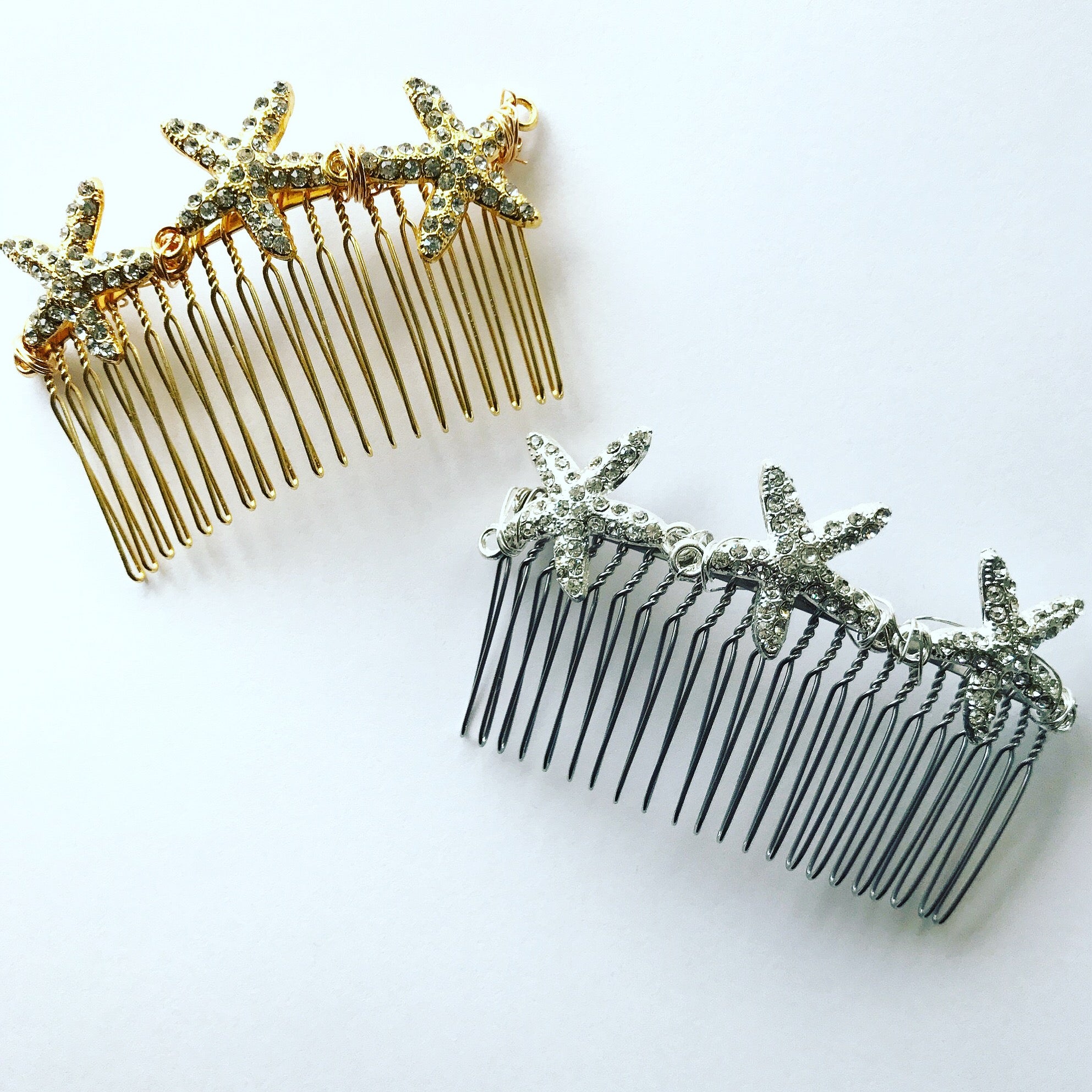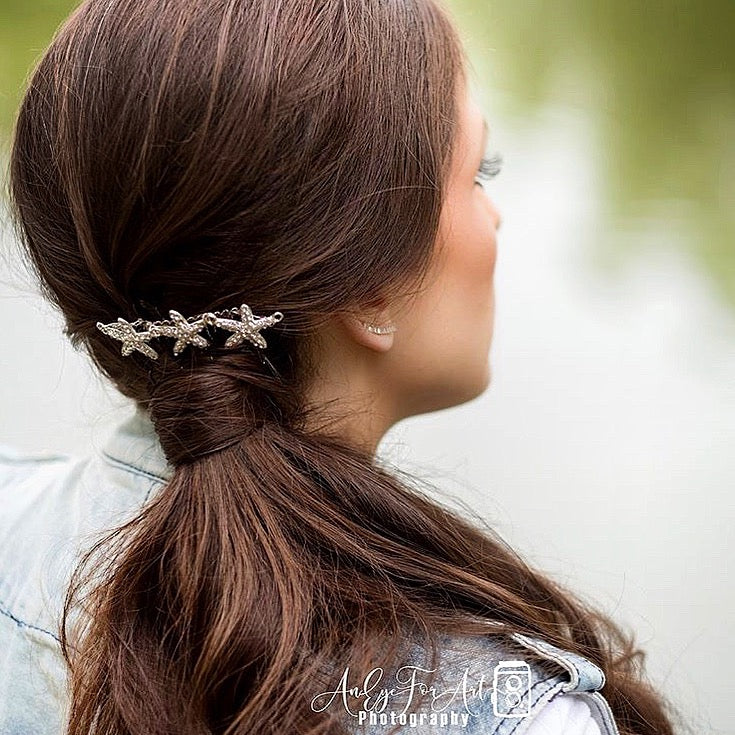 Crystal Starfish Comb
Our Crystal Starfish Comb is a gorgeous accessory for weddings, parties, evening, and other special occasions. This piece is designed with three swarovski crystal plated metal starfish charms on a plated metal hair comb. It is an elegant, stylish, and sparkling headpiece that will definitely add a special touch to your outfit!!
** Please choose from our Gold or Silver Comb.