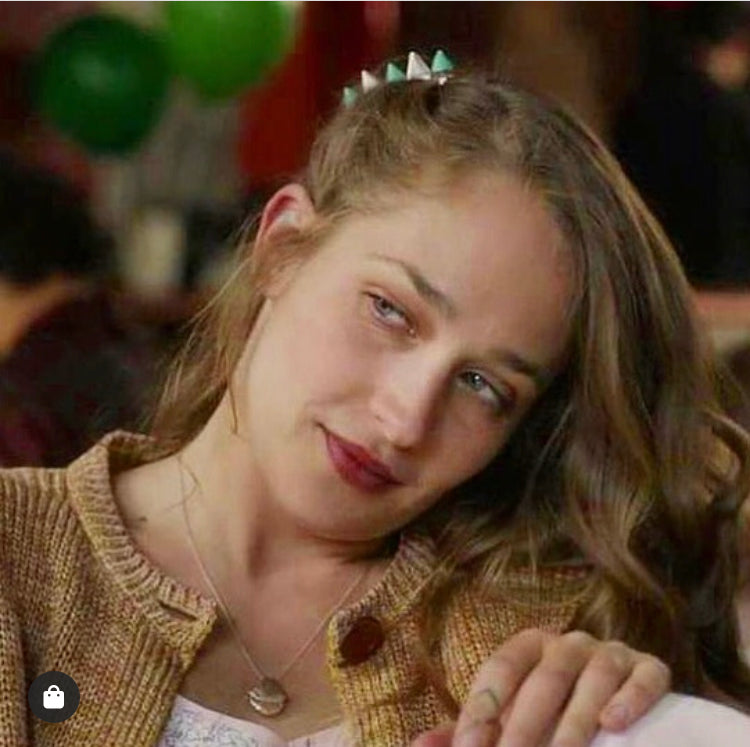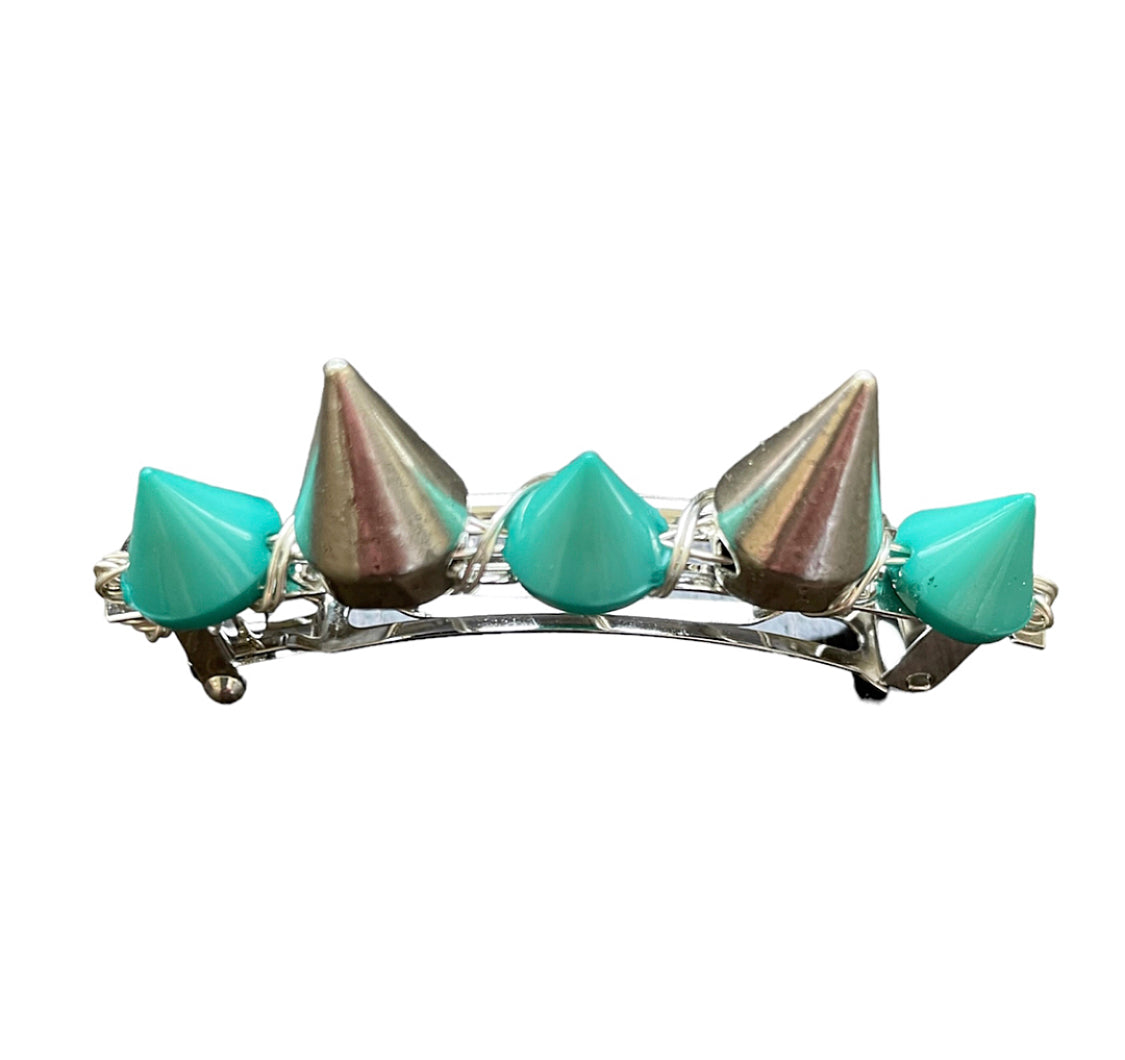 Spike French Barrette
* As worn by Jessa on the Season 4 premiere of HBO's GIRLS.

* As worn by the "New Bellas" in Pitch Perfect 3.
Our Spike French Barrette is designed with jade green, black, or pink spikes and silver plated spikes on a 60mm metal french barrette. This best-selling accessory will definitely add a fashionable touch to your outfit!! 
** Please Note: The Jade Green Spikes and Silver Pyramid Spikes in the Barrette featured on GIRLS are discontinued, so I have modified the design to the closest match, because this barrette is so in demand.

** Please choose from our 3 color options: 
Jade Green 
Black
Pink